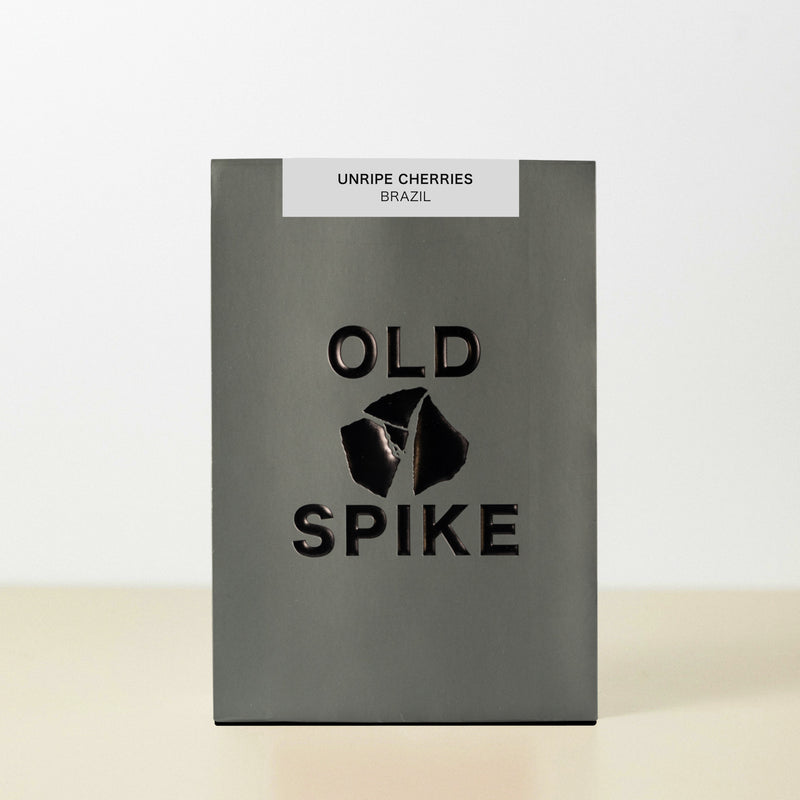 UNRIPE CHERRIES
This special coffee features uses enzymatic fermenation to transform green cherries into specialty beans with a bright acidity, floral and fruity notes, and a distinct date-like swee
Free UK delivery over £28

Free Royal Mail 48 Tracked delivery when you spend £28.
Social impact

65% of our profits are reinvested into our barista training programme.
Sustainability

Our packing is completely plastic free and we plant a tree for every bag sold through the Eden Reforestation Project.
Producers

MIO

Variety

CATUAI

Process

ENZYMATIC FERMENTATION

Altitude

1100 MASL
UNRIPE CHERRIES
This method is named Unripe Cherries — Maceration Tank. fancy, right? It means picking the unripe cherries (that you know well enough by now) and, through enzymatic fermentation, breaking down its astringency-related chemical compounds, resulting in a sweet, smooth and awesomely complex cup of coffee.

Unripe cherries taste astringent. Like a green banana on the counter; with its face-twisting bitterness right beside ripe, glowing yellow perfection. We have all been there. Once roasted and brewed, the flavour of unripe beans screams idiosyncrasies as they have yet to reach full maturity, but that doesn't mean they're flawed or defective fruits. 
Choosing when to start the harvest is a game of giving the trees the maximum opportunity to mature in relation ship with the labour of harvesting itself. The producers are dealing with several spinning plates, and it's about which you will let fall. It is a done deal, for there will be unripe coffee beans amidst every crop, and we must guarantee, through expertise, it doesn't represent any significant percentage of the sacks harvested. 
SOCIAL
 IMPACT
As a social enterprise, Old Spike's primary mission is to help reduce homelessness in the UK through training and employment within speciality coffee.
With 65% of the profits we generate going back to supporting our social mission, we rely entirely on traded income to meet our social objectives.